5G.NRW Demonstration Factory
Test- und Demozentrum
FIR e.V. at RWTH University
Institute for Industrial Management
Campus-Boulevard 55
52074 Aachen
Germany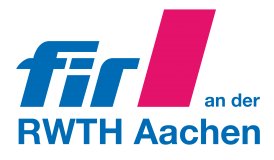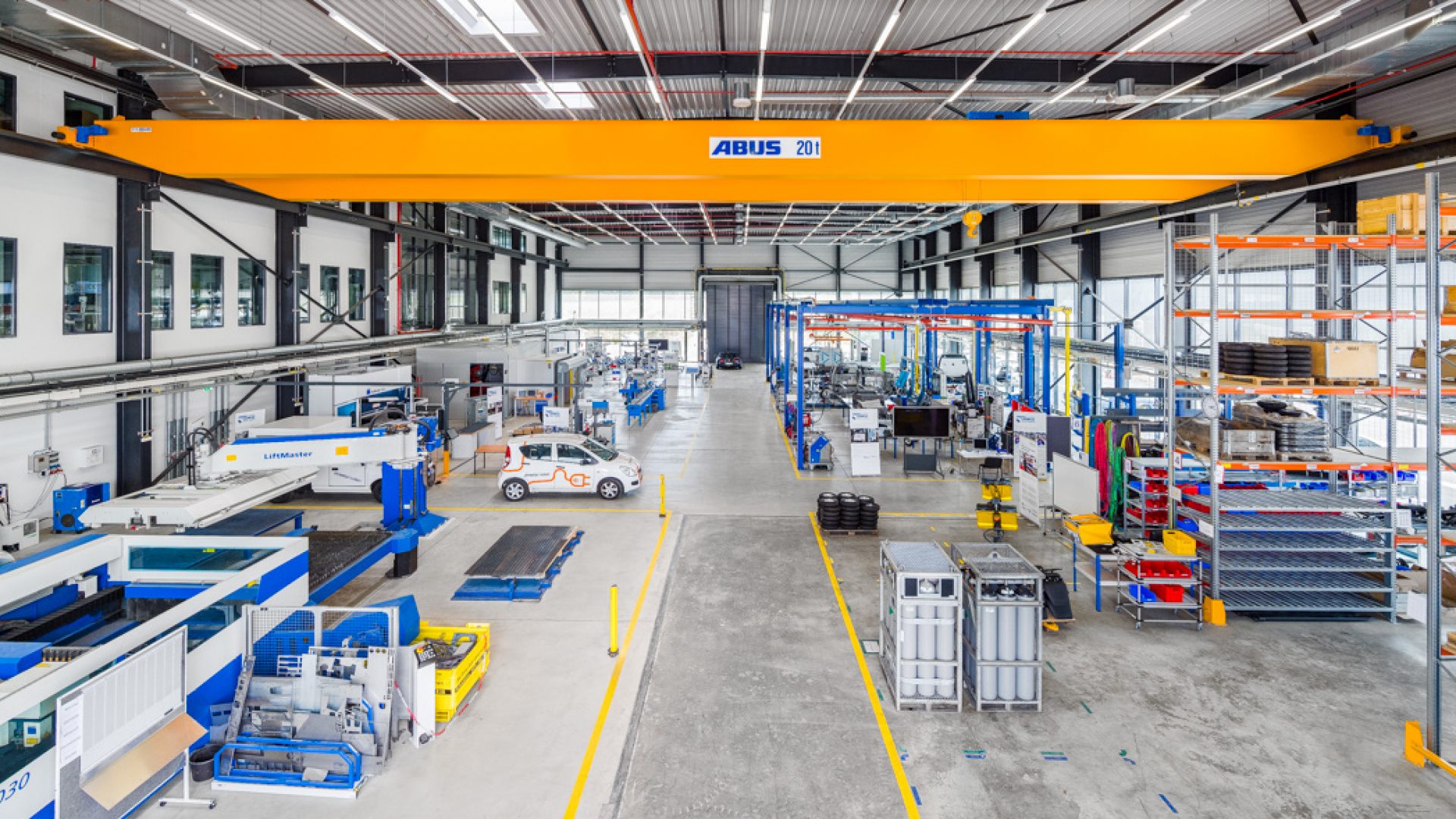 In the demonstration factory in Aachen, you will experience in a real production environment how 5G is shaping the logistics of the future. At five stations, we demonstrate the benefits of 5G for the entire value chain of manufacturing companies with selected applications – from planning to delivery. Various use cases are realized:
Future Logistics powered by 5G
The logistics of the future is a dynamic, living construct that continuously optimises itself. The high performance of 5G contributes significantly to the acceleration of industrial and logistical processes. In an augmented reality environment, the current and future transport routes of products inside and outside a factory are depicted and the influence of 5G on the economy is visualized.
Future Warehouse powered by 5G
In the warehouse of the future, the position and condition of all product components and load carriers can be tracked and retrieved in real time. The always available knowledge about the respective condition enables an automatically optimized stocking and a smooth production flow. The big advantage of 5G: we can easily retrofit existing warehouses with the new technology and realize the mentioned advantages quickly and easily.
Future Intralogistics powered by 5G
The intralogistics of the future will increasingly be characterized by autonomous driving systems. Today's technologies such as Wi-Fi are not reliable enough to guarantee real-time control of these systems. An autonomous robot running in the demo factory provides data both via Wi-Fi and via 5G, which are displayed on a screen. The demonstration clearly shows the differences between the two technologies.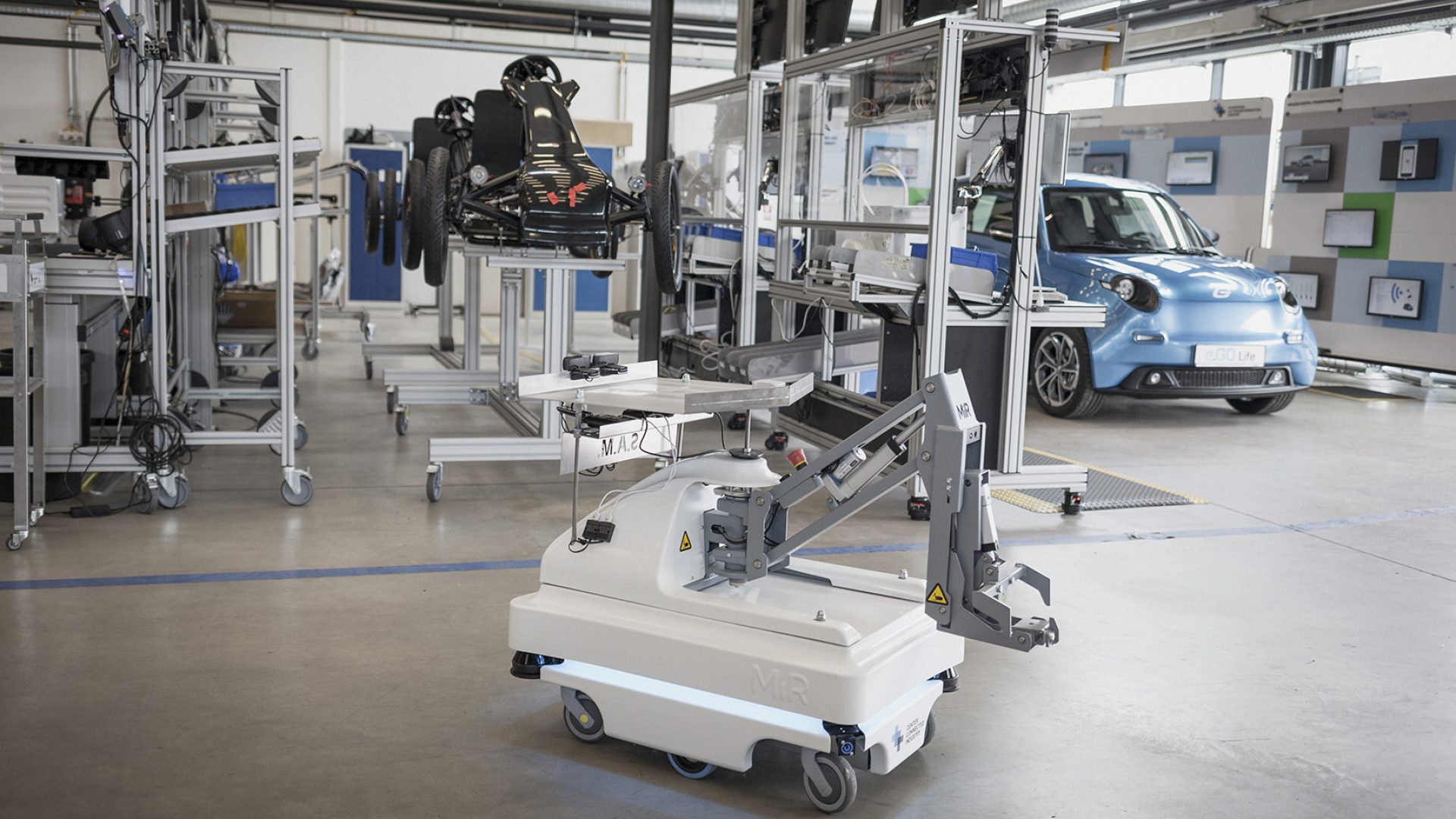 Future Assembly Line powered by 5G
Using the assembly of e.GO karts as an example, we show how the wireless full networking of assembly lines continuously optimizes the assembly process in short cycles. The e.GO Kart is always redesigned, which requires a change of assembly. Thanks to 5G, all workstations are wirelessly connected and can be used flexibly. Work plans and assembly instructions are always made available to the employees fully automatically in the latest version.
Future Transport powered by 5G
When the finished product leaves the factory, it is often on its way to anonymity. If it then does not arrive in its original state at its destination, the reasons for this are usually not fully comprehensible. 5G ensures that the connection is maintained even after leaving the hall gates. Our demonstrator shows how 5G achieves end-to-end condition monitoring across the entire value chain. The manufacturer receives real-time notification of transport damage.